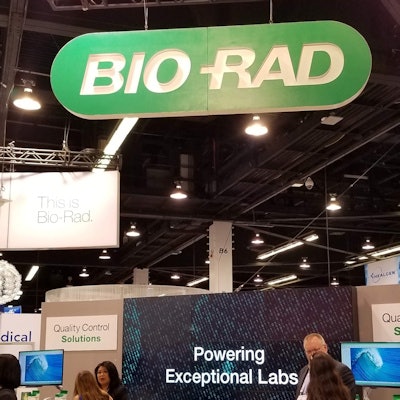 Bio-Rad Laboratories reported that the COVID-19 pandemic negatively impacted its revenue for the second quarter (end-June 30) as well as for the first half of the year.
Sales dropped 6.2% to $536.9 million compared with $572.6 million for the second quarter of 2019. In particular, revenues in the company's clinical diagnostics segment decreased by 20.7%.
However, net income for Q2 was $966.4 million versus $598.8 million in the second quarter of 2019 primarily due to the recognition of changes in the fair market value of equity securities related to the holdings of Bio-Rad Laboratories' investment in Sartorius.
Year-to-date net income reached $1.65 billion compared with $1.46 billion for the same period last year. Given the situation with the pandemic, the firm thinks its third quarter 2020 year-over-year currency-neutral sales may be flat to up 5%.