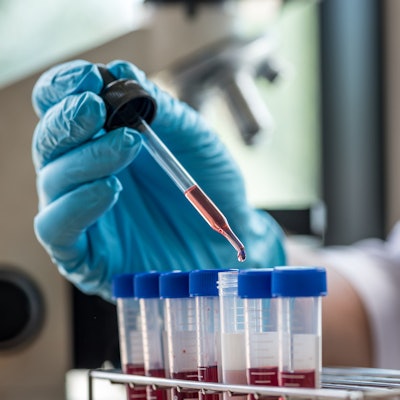 Eurofins Technologies has launched two new reverse transcription polymerase chain reaction (RT-PCR) tests for the simultaneous detection of SARS-CoV-2, influenza A/B, or respiratory syncytial virus (RSV).
The new multiplex kits have been granted the CE Mark and are designed to detect and differentiate three viral infections in the same PCR run, Eurofins said.
The first test, the Mplex SARS-CoV-2+, Flu A, Flu B (C1) RT-PCR assay, differentiates between influenza A, B, and SARS-CoV-2. The test can simultaneously detect two SARS-CoV-2 targets (N and RdRP gene) as recommended by the World Health Organization, the company noted.
The second test, the RSV A, RSV B RT-PCR assay, differentiates between the RSV subtypes A and B.