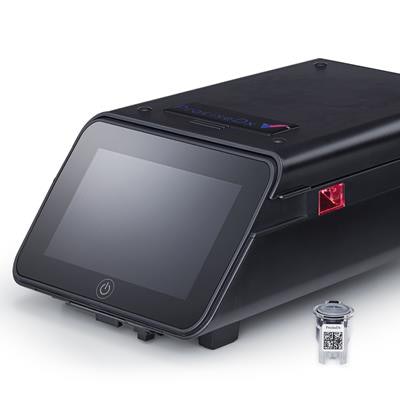 Nestlé Health Science subsidiary ProciseDx is set to use Lumiphore's metal luminescent reporter technology in a broad range of rapid point-of-care (POC) diagnostics, which will be developed initially for inflammatory and autoimmune conditions, including celiac disease.
In a statement, the companies said that advantages of Lumiphore's proprietary lanthanide technology over competing methods include detection sensitivity, simplicity of use, and lower costs for reagents and labor.
ProciseDx announced in September that its ProciseDx instrument had received the CE Mark in Europe and that it was conducting U.S. trials to support filings for the instrument and several assays in the first quarter of 2020. At the time, ProciseDx said it had been working in "stealth mode with Nestlé's support" for three years to develop the POC diagnostic platform. In the statement about the Lumiphore deal, the company said it is excited to bring its point-of-care diagnostics to market in 2020.
The ProciseDx management team includes CEO Larry Mimms, former chief scientific officer at Prometheus Laboratories, which used to be part of Nestlé. Nestlé closed the sale of Prometheus Laboratories to a San Diego-based biotech company called Precision IBD at the end of June but retained the POC diagnostics part of the Prometheus business.