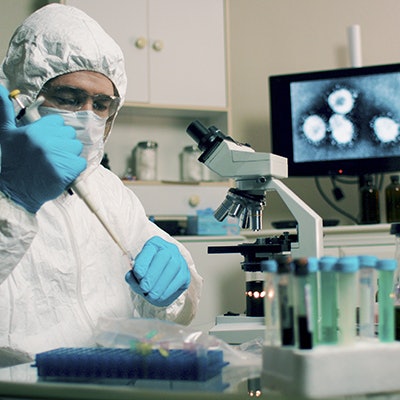 Scientists from Northwell Health Laboratories (NWHL) have developed a laboratory-developed test (LDT) assay that uses a different set of reagents than existing assays, allowing it to test three times as many patients for SARS-CoV-2 at one time, according to a study published in the Journal of Molecular Diagnostics.
The LDT can test 91 patients at a time for SARS-CoV-2, compared to a maximum of 29 patients who can be tested using the modified assay from the U.S Centers for Disease Control and Prevention (CDC). Northwell''s LDT real-time polymerase chain reaction (PCR) test targets the S gene of the SARS-CoV-2 virus and uses the same primers and probes for assay internal control as the modified CDC assay test, according to results published in the article (J Mol Diagn. December 2020. Vol. 22:12. pp. 1367-1372).
Northwell's test with inactivated virus exhibited equal performance with the modified CDC assay, according to the study.