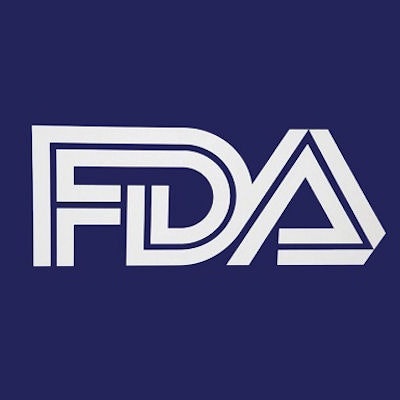 The U.S. Food and Drug Administration (FDA) has alerted clinical laboratory staff and healthcare providers of the potential for false positive results from antigen tests for rapid detection of SARS-CoV-2.
These false positive findings can occur many reasons, for example when users do not follow instructions for the tests, according to the FDA. The FDA offered several recommendations for clinical laboratory staff and healthcare providers:
Be aware that the conditions of authorization in the antigen emergency use authorizations (EUAs) specify that authorized laboratories are to follow the manufacturer's instructions for use, typically found in the package insert, when performing the test and reading test results. If you no longer have the package insert for the test you are using, you can contact the manufacturer. The authorized instructions for use for each test can also be found on the FDA's COVID-19 IVD EUA webpage.
Be aware that processing multiple specimens in batch mode may make it more challenging to ensure the correct incubation time for each specimen. Refer to the package insert and ensure proper timing for each specimen when processing the specimen in the test device and reading the results.
Be careful to minimize the risks of cross-contamination when testing patient specimens, which can cause false positive results. Insufficient cleaning of the workspace, insufficient disinfection of the instrument, or inappropriate use of protective equipment (for example, failing to change gloves between patients) can increase the risk of cross-contamination between specimens with subsequent false positive results. Consider the U.S. Centers for Disease Control and Prevention (CDC) guidance for changing gloves and cleaning work areas between specimen handling and processing.
Consider the CDC's recommendations when using antigen testing in nursing homes and other settings. For positive results, especially in low-incidence counties, consider performing confirmatory a reverse transcription polymerase chain reaction (RT-PCR) test within 48 hours.
Remember that positive predictive value (PPV) varies with disease prevalence when interpreting results from diagnostic tests. PPV is the percent of positive test results that are true positives. As disease prevalence decreases, the percent of test results that are false positive increases. Healthcare providers should also take the local prevalence into consideration when interpreting diagnostic test results.
Consider positive results in combination with clinical observations, patient history, and epidemiological information.
Be aware that the conditions of authorization in the antigen EUAs specify that authorized laboratories are to collect information on the performance of antigen tests and report any suspected occurrence of false positive or false negative results and significant deviations from the established performance characteristics of which they become aware to both the FDA and the test manufacturer.