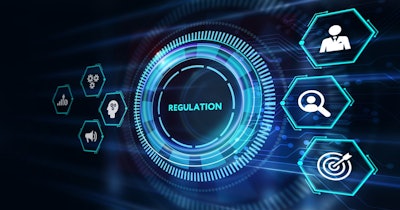 Illumina on Monday issued a letter to shareholders urging them to vote for its board nominees and reject three nominees of activist investor Carl Icahn at an upcoming annual meeting.
Citing dissatisfaction with the way Illumina is being managed, Icahn is engaged in a proxy contest with the DNA sequencing firm.
"Icahn has launched a self-serving and deliberately misleading campaign against our company," Illumina said in the letter to shareholders.
Also on Monday, Icahn in his letter to Illumina shareholders outlined reasons for engaging in the proxy contest. Among the reasons, Icahn said, "A phenomenon we have observed in most, if not all, proxy contests in which we have become involved is that we find ourselves aligned philosophically with the rank and file employees of the target companies, who many times feel aggrieved by the same failings and abuses in the C-suite that triggered the value destruction which attracted us in the first place."
Grail, spun out by Illumina in 2016 and subsequently reacquired in 2021, is at the center of the contest.
"An inflammatory blog post, repeated by Icahn, incorrectly suggested that Illumina spun out and reacquired Grail in order to enrich Illumina's directors and executives," Illumina said in its letter.
Last week, the firm reported first-quarter financial results for fiscal year 2023 that exceeded analysts' estimates. The results showed particularly strong demand for NovaSeq X, its new production-scale sequencers, and sequential revenue growth, Illumina noted. It also announced a commitment to further reduce annualized run-rate expenses by more than $100 million beginning later in 2023.
"We continue to see strong demand and expect core Illumina revenue to ramp sequentially throughout 2023," the firm said. "For the 2023 fiscal year, we reiterated consolidated revenue guidance of 7% to 10% growth from 2022, including core Illumina revenue growth of 6% to 9% and Grail revenue in the range of $90 million to $110 million."
The outcome for Grail, reacquired without permission of U.S. and E.U. regulators, is uncertain. The U.S. Federal Trade Commission (FTC) in April ordered Illumina to divest its acquisition, saying the deal would hamper competition. Citing similar concerns, the European Commission last year had blocked the acquisition. However, Illumina is challenging both decisions.
In its letter to shareholders, it said, "Illumina is moving as quickly as possible to work through the legal and regulatory processes associated with its acquisition of Grail. Both the U.S. FTC appeal and E.U. jurisdictional appeal are on similar timelines to a divestiture path and do not extend the time for its conclusion."
Last week, the 5th U.S. Circuit Court of Appeals granted Illumina's request for an expedited review, with a briefing expected to be completed by July, the firm said. It expects a decision about the appeal in 2023, earlier than previously expected, and a decision in the European Commission's jurisdictional appeal in late 2023 or early 2024.
"If Illumina does not prevail in either the U.S. FTC appeal or the E.U. jurisdictional appeal, the company expects to move quickly to divest Grail consistent with divesture order guidelines and in a manner that serves the best interests of Illumina's shareholders," the company added.
The annual meeting will be held on May 25, and shareholders of record as of close of business on April 3 are entitled to vote.
Illumina, in parallel with the proxy contest, is dealing with an issue related to instrument software. Last week, the U.S. Food and Drug Administration (FDA) warned healthcare providers and laboratory personnel about a cybersecurity vulnerability affecting software in Illumina instruments that may be specified either for clinical diagnostic use in sequencing a person's DNA for various genetic conditions or for research use only (RUO). The FDA and Illumina have so far not received any reports that the vulnerability has been exploited, and Illumina has developed a software patch to protect against the cybersecurity vulnerability being exploited.