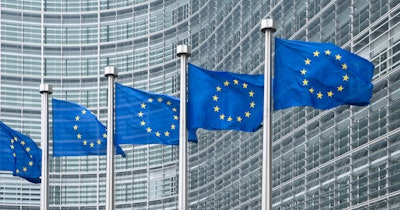 Illumina has been ordered by the European Commission (EC) to sell Grail following the European Union (EU) antitrust regulatory body's determination to prohibit the $8 billion acquisition of the company.
The statement noted that the acquisition was completed during the EC's in-depth investigation of the purchase of Grail, maker of the Galleri multicancer early detection test, in violation of EU merger regulations. Illumina was fined 432 million euros ($457 million) in July by the EC for completing the merger without EC approval.
Under the EC's ruling, Illumina must comply with certain conditions in unwinding the transaction. First, the divestment "must restore GRAIL's independence from Illumina to the same level enjoyed by GRAIL prior to the acquisition." The intention of this condition, the ruling explains, is to "remove the harm to competition resulting from Illumina's ability and incentive to delay or disadvantage GRAIL's rivals." Toward the same intention of ensuring that "the innovation race between GRAIL and its rivals can continue in conditions similar to those in place before the transaction," the ruling lays out that Grail must be "as viable and competitive after the divestment as it was before Illumina's acquisition."
Furthermore, while Illumina can choose the means of divestment (e.g., sale or initial public offering), the company must submit a concrete divestment plan to be approved by the EC, and the divestment "must be executable within strict deadlines and with sufficient certainty."
If Illumina does not comply with the restorative measures, the EC may impose periodic penalty payments of up to 5% of the company's average daily revenues and further fines of up to 10% of annual worldwide revenues.
In the U.S., Illumina was ordered to divest itself of Grail in April by the U.S. Federal Trade Commission (FTC). Illumina appealed the FTC order in June. Additionally, the U.S. Security and Exchange Commission began an investigation of Illumina for its Grail acquisition in August.
Shares of Illumina were down 2% at $135.06 in Thursday morning trading on the Nasdaq.