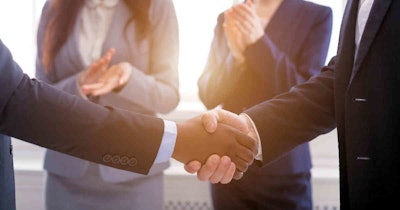 Quest Diagnostics on Tuesday announced the completion of its leadership transition first announced on February 3, with Jim Davis succeeding Steve Rusckowski as CEO and president.
"Our team will remain laser-focused on growing this business, driving operational excellence, and continuing to invest in important growth opportunities, including advanced diagnostics and consumer-initiated testing, as we provide patients and customers with important insights that can improve health outcomes," Davis said in a statement.
Davis also was elected to the company's board of directors, expanding its membership from nine to 10, while Ruskowski will remain as chairman of the board through March 2023, Quest said.
Davis first joined Quest in 2013 as the company's senior vice president of Diagnostics Solutions and led the company's operational response to the COVID-19 pandemic, the firm said.
Davis holds a master's degree in management from the Sloan School of Management at Massachusetts Institute of Technology (MIT), a master's in science also from MIT, and a bachelor's in aeronautical engineering from the University of Michigan, the company added.