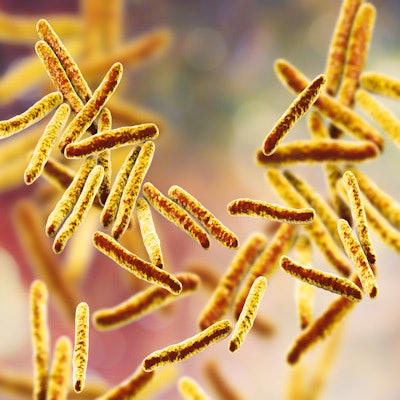 Qiagen is touting new additions to the growing number of applications for its QIAcuity digital polymerase chain (PCR) reaction platform. The firm also outlined expansion initiatives for its QuantiFeron technology.
QIAcuity is the company's digital PCR platform that uses nanoplates to process samples in two hours. Qiagen recently entered into two new collaborations that aim to extend the platform's ecosystem.
One collaboration is with Atila BioSystems, which provides noninvasive prenatal testing solutions that require only a blood sample from the mother. The goal is to replace more invasive testing methods such as amniocentesis that can endanger the fetus and mother.
The other collaboration is with German startup Actome, which extends QIAcuity's reach into proteomics. This allows for proteins to be quantified and interactions between different proteins, as well as between proteins and target genes, to be analyzed, the company said.
Qiagen's QuantiFeron franchise, meanwhile, experienced recent new developments in COVID-19 and tuberculosis testing. The company reported "strong customer interest" in its QuantiFERON SARS-CoV-2 assay, which was launched in December 2021. The assay recently received a European CE Mark.
This test measures T-cell responses to SARS-CoV-2 and helps assess immunity in individuals who have received COVID-19 vaccination, the company said.
The U.S. Food and Drug Administration (FDA) also recently expanded the range of target groups that can be tested with Qiagen's blood-based QuantiFeron-TB Gold assay for detecting tuberculosis. These now include individuals with weakened immune systems, pregnant women, and children.
The company's battery-operated QIAreach QuantiFeron-TB test for tuberculosis has also been approved by the Global Fund's Expert Review Panel Diagnostics, meaning the test can be obtained by public health programs and institutions in more than 100 countries that qualify for Global Fund or Unitaid resources. It can also be made available through the Stop TB Partnership's Global Drug Facility.