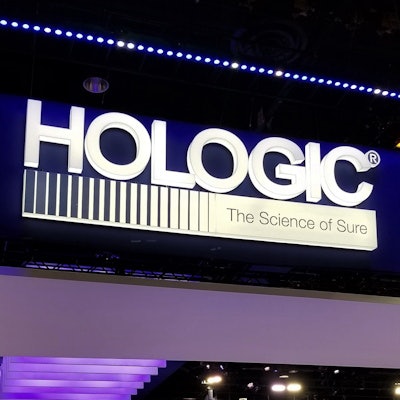 Hologic on Monday announced that it is offering its Panther Fusion SARS-CoV-2/Flu A/B/RSV assay and its Novodiag Resp-4 molecular diagnostic test for sale in the European Union.
Both products are compliant with the European In Vitro Diagnostic Medical Device Directive (IVDD) and are being made available in time for the Northern Hemisphere's respiratory viral season, the firm said.
The assays detect and differentiate four respiratory viruses that can present with similar clinical systems: SARS-CoV-2, influenza A, influenza B, and respiratory syncytial virus (RSV).
The launch of the Panther Fusion SARS-CoV-2/Flu A/B/RSV assay expands the respiratory diagnostics portfolio of Hologic's Panther Fusion molecular diagnostic system. Similarly, the launch of the Novodiag RESP-4 assay expands the assay portfolio of Novodiag, which Hologic acquired with Finland-based Mobidiag in June 2021.