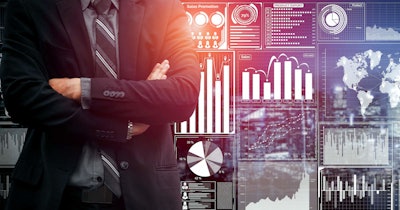 Hologic on Sunday afternoon announced preliminary financial results for its first fiscal quarter, saying it expects total revenues of approximately $1,074.2 million, a decrease of 27% compared to the prior-year quarter.
The preliminary numbers came in advance of the firm's participation in the 41st Annual J.P. Morgan Healthcare Conference, which began on Monday.
The revenues are expected to be higher than the firm's recent revenue guidance of $940 million to $990 million and would exceed analysts' average estimate of $966.4 million.
For the quarter ended December 31, Hologic expects to report Diagnostics revenues of $559.3 million, a 41% drop from $950 million in the prior-year quarter. In Q1, Diagnostics revenues excluding sales of COVID-19 products are expected to rise 12% year-over-year to $387.7 million from $345.5 million, and Molecular Diagnostics revenues excluding sales of COVID-19 products are expected to rise 22% year-over-year to $260.9 million from $214.8 million.
"We delivered robust revenue performance in our fiscal first quarter of 2023, with our Diagnostics and Surgical businesses growing organically double-digits in constant currency, excluding COVID," Steve MacMillan, the company's chairman, president, and CEO, said in a statement. "In addition, recovery in our Breast Health business is underway, with results ahead of our prior estimate for the quarter."
The Marlborough, MA-based firm said it expects adjusted earnings per share to be above the guidance range of $.80 to $.90. Analysts on average expected $.86 prior to the announcement of the preliminary revenues.
Hologic intends to provide full financial results for the first quarter on February 1.