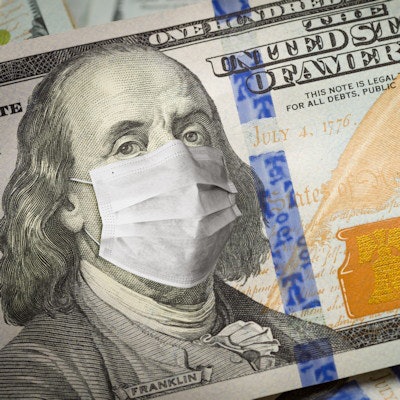 Visby Medical has received $25.5 million in federal funding to continue development of a rapid at-home combination influenza-COVID-19 polymerase chain reaction (PCR) test.
The funds were awarded by the U.S. Department of Health and Human Services' Biomedical Advanced Research and Development Authority (BARDA) and will support continued development of the test. As it is, the company's Flu-COVID PCR test is a single-use, handheld, and all-in-one PCR device that detects and distinguishes between influenza A, influenza B, and SARS-CoV-2 from one sample.
The test delivers results in less than 30 minutes and requires no additional equipment, according to the company. The incremental funding builds on the initial contract Visby inked with BARDA in February 2021.