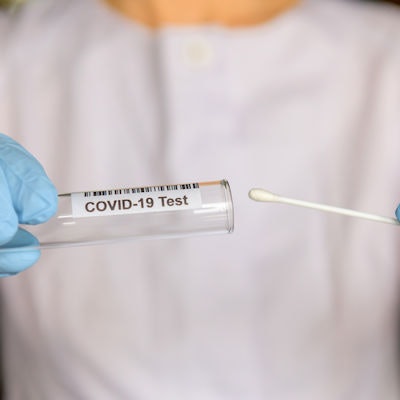 Quidel has received emergency use authorization (EUA) from the U.S. Food and Drug Administration (FDA) for its QuickVue point-of-care assay that detects the nucleocapsid protein antigen of the SARS-CoV-2 virus from anterior nares swab specimens.
The QuickVue SARS Antigen test leverages Quidel's QuickVue platform for influenza A and B testing and is designed for use in the first five days of symptom onset in people with suspected cases of COVID-19.
The QuickVue test provides visual results and requires no supplemental instrumentation. In addition, it can provide results in 10 minutes with 96% positive predictive agreement and 99% negative predictive agreement with polymerase chain reaction (PCR) tests, according to Quidel.
The company plans to immediately scale up its supply of QuickVue to reach more than 30,000 customers. It also intends to further achieve a production rate of 600 million annual QuickVue tests by the end of 2021.