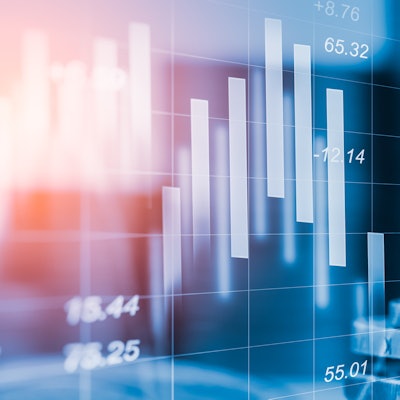 In 2021's most notable IVD merger and acquisition, San-Diego-based Quidel announced an acquisition of Raritan, NJ-based Ortho Clinical Diagnostics. A prediction that Quidel would buy Ortho, one of the world's largest IVD companies, a few years ago would have been greeted with incredulity, but COVID-19 has underscored the increased importance of point-of-care testing.
The company that can impact the point-of-care market drives the future. The COVID-19 pandemic made that point visible, but the point-of-care sector was always significant, even before the pandemic. Point-of-care markets (and the companies that served them) grew faster than other markets.
The two companies announced on December 23 that they had entered into a definitive agreement in which Quidel will acquire Ortho for $24.68 per share of common stock using a combination of cash and newly issued shares in the combined company (Ortho, once part of J&J, sought a buyer for years before going public in the beginning of 2021). The transaction is expected to close during the first half of 2022.
At $6 billion, the deal is nearly 3.5 times Ortho's revenues, according to Kalorama's "The Worldwide Market for In Vitro Diagnostic Tests, 14th Edition" report. The two companies couldn't be more different, yet those differences should bode well in terms of complementary business and cross-distribution.
Quidel brings innovation and distribution in near-patient channels while Ortho brings in large, international clinical laboratories and a reputation for service (Ortho was a winner in the Service and Support category in IMV's servicetrak awards).
They are both robust companies and good at what they choose to do. If you have received a rapid flu test recently, it might have been one from Quidel. If you got your blood typed in a hospital, it might have been a product from Ortho. Quidel sells products in point-of-care settings and Ortho is a well-known staple provider to traditional laboratories.
In terms of products, the combined companies' offerings will be diverse. Quidel markets diagnostic applications in infectious diseases, women's health, and gastrointestinal diseases. The company sells its products for professional use in physician offices, hospitals, clinical laboratories, reference laboratories, universities, retail clinics, and wellness screening centers. Ortho produces IVD equipment and associated assays and reagents. Ortho's largest segment, Clinical Laboratories, develops clinical chemistry and immunoassay tests, targeting primarily small- and medium-sized hospitals.
Their product lines, at least in Kalorama's summary analysis, should not get in each other's way. Quidel's products are marketed in the U.S. through a network of national and regional distributors, and a direct sales force. Internationally, it sells and markets primarily in Japan and Europe through distributor arrangements. Quidel's QuickVue At-Home OTC COVID-19 Test is sold at more than 7,000 CVS Pharmacy locations across the U.S. The company markets under the Sofia, QuickVue, D3 Direct Detection, and Thyretain brand names, as well as under the new Solana, AmpliVue, and Lyra molecular diagnostic brands.
Ortho markets immunohematology products used by blood banks and hospitals to determine patient-donor compatibility in blood transfusions. Ortho also develops and markets equipment and assays for blood and plasma screening for infectious diseases. More than 20 years ago, the company introduced the first test for the detection of antibodies to hepatitis C and has since remained a leader in the marketing and development of instrumentation and reagent systems for blood typing. Further automation of rare phenotyping using Ortho's instrumentation is expected in the future.
The standard warning: In IVD (as well as other industries, we're sure), mergers beget mergers. In the future, it will be interesting to see which company -- or companies -- step up to compete.
Bruce Carlson is the publisher of Kalorama Information, part of Science and Medicine Group.
Disclosure: LabPulse.com is a sister company of Kalorama Information.