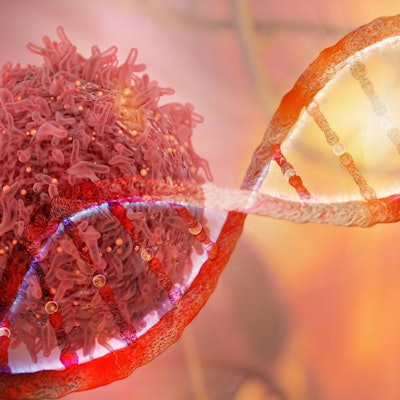 Natera is highlighting clinical data that supports the efficacy of personalized circulating tumor DNA (ctDNA) testing for oligometastatic colorectal cancer.
The data were presented at the virtual European Society for Medical Oncology (ESMO) World Congress on Gastrointestinal Cancer, which was held from July 1 to 4, and support the validity of Natera's Signatera ctDNA test for identifying molecular residual disease in patients with this type of cancer. The test is customized for each individual, based on the clonal mutations in his or her tumor, according to the company.
A prospective trial in progress will measure clinical outcomes of molecular residual disease-guided treatment in oligometastatic colorectal cancer patients with stage II to III disease, Natera said.