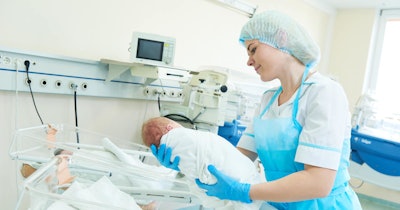 Thermo Fisher Scientific has introduced two reproductive health assays to support research into in vitro fertilization (IVF) and intracytoplasmic sperm injection (ICSI), two techniques that can help people with fertility problems.
During IVF, an egg is taken from the woman's ovaries, mixed with sperm in a laboratory for fertilization and put in the woman's womb to grow. ICSI addresses sperm-related infertility. The process is the same as IVF, except a single sperm is injected into the egg to maximize the chances of fertilization.
Pre-implantation genetic testing for aneuploidy (PGT-A) is an add-on treatment for IVF and ICSI. Through PGT-A, embryologists check for abnormalities in the number of chromosomes by removing a cell or cells from the embryo. Embryos with abnormal numbers of chromosomes, known as aneuploid embryos, are less likely to develop further. In some cases, abnormal numbers of chromosomes can cause genetic conditions.
Thermo Fisher has developed two assays to support PGT-A in research settings; neither assay is cleared for use in diagnostic procedures. The products, the Ion ReproSeq PGT-A Kit and the Ion AmpliSeq Polyploidy Kit, are the first reproductive health assays available for the company's Ion Torrent Genexus Integrated Sequencer.
"Today's launch brings the benefits of next-generation sequencing to more research labs with the potential of rapid, in-house testing and analysis," Garret Hampton, president, clinical next-generation sequencing and oncology at Thermo Fisher, said in a statement. "Researchers must have reliable and accurate testing available to advance the fertility field and ultimately improve reproductive health for all."
Thermo Fisher has responded to those needs by providing templating, sequencing, and analysis on one platform to simplify the reproductive health research process. Using the kits, scientists can detect contamination, prevent sample mix-ups, and identify triploidy in embryos.