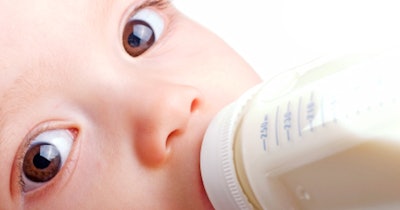 Bio-Techne's Asuragen business and Oxford Nanopore Technologies on Thursday announced a collaboration to develop assays for reproductive health and carrier screening.
Asuragen said it will leverage its polymerase chain reaction (PCR) technology with Oxford Nanopore's any-read-length DNA sequencing capabilities to develop a sequencing system that identifies the most challenging yet high-prevalence carrier genes in a single, unified workstream that currently requires multiple other methods.
The integration of these technologies into a single workflow can resolve both challenging genes and conventional genes using a single sequencing system, Asuragen added.
Carrier screening identifies at-risk couples with pathogenic variants associated with severe genetic disorders. This information can be used to determine the residual risk for passing on a condition to their children and help guide reproductive decision-making.
Although traditional sequencing methods allow identification of large numbers of genetic sequence variants, they cannot effectively resolve many problematic genes that are recommended in professional practice guidelines, such as those with tandem repeats, copy number variation, pseudogenes, or structural variation, Asuragen noted.
"Oxford Nanopore's ability to sequence any length of DNA fragment will help to overcome the technical barriers with the current standard screening," Gordon Sanghera, CEO of the firm, said in a statement. "This is especially important as we know that a significant fraction of all disease-causing variation is made up of variants that are larger than a single base-pair substitution, meaning that nanopore-based sequencing can quickly and accurately characterize variants of interest throughout the genome."