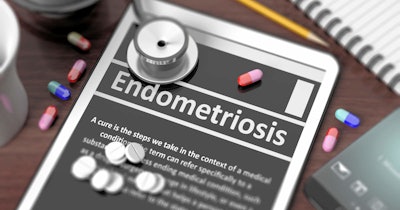 A systematic review of earlier studies has found that artificial intelligence (AI) and machine learning (ML) can support the diagnosis of polycystic ovarian syndrome (PCOS).
PCOS is estimated to affect between 4% and 20% of reproductive-age women and is linked to increased incidence of cardiovascular disease, infertility, and endometrial cancer. However, PCOS remains widely underdiagnosed, in part because the condition can manifest in different ways and symptoms are affected by genetic and environmental factors.
AI and ML could improve diagnosis of the condition by processing large amounts of data and combining it with information such as family genetic history and biomarkers to make predictions. That potential has led multiple groups to apply AI and ML to the diagnosis of PCOS.
Writing in the journal Frontiers in Endocrinology, researchers at the U.S. National Institutes of Health (NIH) and other organizations describe an analysis of PCOS studies. The collaborators identified 31 studies that used AI and ML in the diagnosis or classification of PCOS. The accuracy of detection in the 10 studies that used standardized diagnostic criteria to diagnose PCOS ranged from 80% to 90%.
"Across a range of diagnostic and classification modalities, there was an extremely high performance of AI/ML in detecting PCOS, which is the most important takeaway of our study," Skand Shekhar, senior author of the study and a researcher at the National Institute of Environmental Health Sciences (NIEHS), said in a statement. The NIEHS' Janet Hall, a co-author of the study, said AI/ML did better than expected.
However, limitations of the 31 studies mean that gaps remain in understanding the effectiveness of AI and ML in the detection and classification of PCOS. The authors of the paper identified multiple issues with the studies, such as a "high possibility misclassification of disease and biased detection estimates" in many of the papers and the fact that most of the studies were run by nonhealthcare investigators.