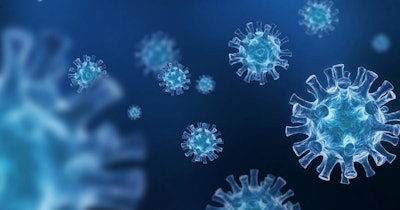 A clinical trial has been launched to determine if there are benefits to early intensive immune modulation for hospitalized COVID-19 patients with relatively mild illness.
The placebo-controlled study intends to continuously enroll 1,500 hospitalized COVID-19 patients receiving supplemental low-flow oxygen at more than 270 sites around the world as COVID-19 surges. The study is part of the global clinical Strategies and Treatments for Respiratory Infections and Viral Emergencies (STRIVE) trials consortium, supported by the U.S. National Institutes of Health's National Institute of Allergy and Infectious Diseases (NIAID) in partnership with NIH's National Center for Advancing Translational Sciences (NCATS).
Immune modulators, which modify the immune system so that it may better respond to disease, have proven to be lifesaving for some severely ill COVID-19 patients. The immune system in some patients may overreact to an infection; some of the symptoms from an unregulated immune response to COVID-19, such as severe respiratory distress, can be fatal. The placebo-controlled study aims to determine if an immune modulator administered earlier in the course of the illness could prevent progression to more severe illness and lead to better patient outcomes.
The drug being used in the study is Bristol Myers Squibb's abatacept (Orencia), approved by the U.S. Food and Drug Administration (FDA) as a treatment for some forms of arthritis in adults and children. Abatacept works by binding to and blocking molecules that normally activate T cells, a key part of the immune system; other immune cells may also be affected by abatacept.
Study investigators will track the participants' progress, including the dates of discharge from the hospital and status of the patients at 60 days after abatacept administration, to note if there are benefits to the immune modulator treatment.