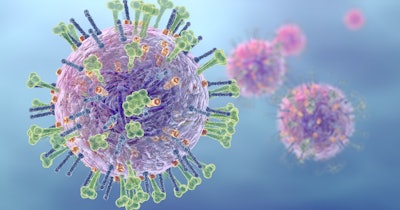 KSL Pulse Scientific on Tuesday announced it has begun distributing Lucira Health's COVID-19 & Flu over-the-counter test in Canada.
With the distribution agreement, the test will be available to institutions, healthcare providers, agencies, and consumers for the fall and winter COVID and flu season, KSL said.
The reader- and instrument-free single-use test runs on two AA batteries and can generate a positive or negative result for COVID-19, Flu A, and Flu B within 30 minutes using a nasal swab.
The test has been approved by Health Canada for emergency use in the country and has received CE marking for use in countries accepting that designation. The U.S. Food and Drug Administration (FDA) has also granted emergency use authorization (EUA) for the test.