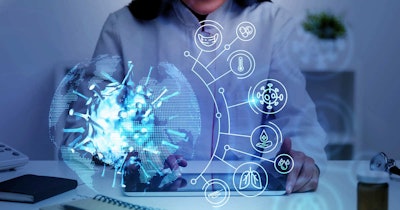 Lucira Health on Tuesday announced that the U.S. Food and Drug Administration (FDA) has granted emergency use authorization (EUA) for its molecular point-of-care COVID-19 & Flu Test.
Lucira said COVID-19 & Flu is a nucleic acid amplification test (NAAT) that can detect and differentiate COVID-19, influenza A, and influenza B. The single-use, battery-operated test delivers results within 30 minutes from a shallow nasal swab, without requiring a separate reader or instrument.
"Clinicians can now facilitate simultaneous rapid testing at a mass scale to get patients on the path to recovery quickly," Erik Engelson, president and CEO of Lucira, said in a statement.