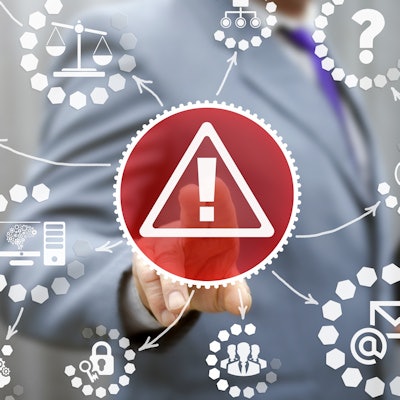 The U.S. Food and Drug Administration (FDA) is alerting clinical laboratory staff and healthcare providers of the potential for false-positive results for testing kits for COVID-19 from Abbott Molecular.
The alerts are for Abbott's Alinity m SARS-CoV-2 AMP kit, list number 09N78-095, and Alinity m Resp-4-Plex AMP Kit, list number 09N79-096.
The FDA said the false-positive results may be related to current mixing parameters of the polymerase chain reaction (PCR) mixture that may result in potential overflow that could carry over into neighboring wells in the assay reagent tray.
The agency has issued the following recommendations for clinical laboratory staff and healthcare providers:
Consider any positive result from tests using the kits to be presumptive and consider retesting positive patient specimens performed in the last two weeks with an alternate authorized test.
Consider communicating to patients who received positive results using the kits, starting in June 2021, that they may have had a false-positive test result.
Report any issues with using COVID-19 tests to the FDA.