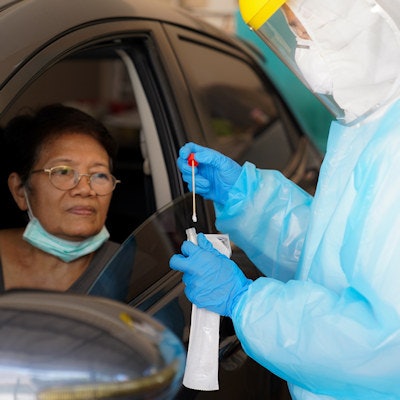 Roche has filed an emergency use authorization (EUA) with the U.S. Food and Drug Administration (FDA) for its SARS-CoV-2 rapid antigen test designed for use by healthcare professionals in point-of-care settings.
The test is designed to help healthcare professionals identify a SARS-CoV-2 infection in 15 minutes for those exhibiting symptoms. The test uses a nasal swab sample and comes in a small kit that does not require laboratory instruments, Roche said.
Accompanying the test launch, Roche is offering Navify Pass, an app for healthcare providers and test recipients to share diagnostic results in real time with interested parties.
The firm expects to have tens of millions of SARS-CoV-2 rapid antigen tests available per month in the U.S. with the capacity to produce additional volumes as needed. Roche is partnering with SD Biosensor to distribute the test.