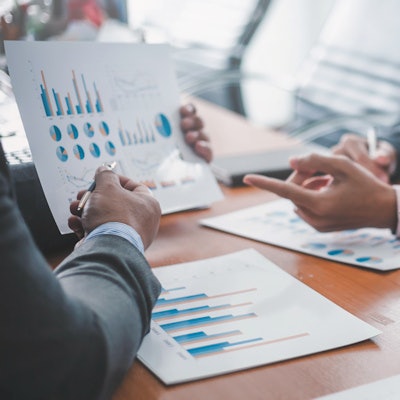 South Korea-based SD Biosensor (SDB) and SJL Partners (SJL) have entered an agreement to purchase diagnostics and life sciences firm Meridian Bioscience in an all-cash transaction valued at approximately $1.53 billion, the firms announced Thursday.
Under the terms of the agreement, shareholders of Cincinnati, OH-based Meridian Bioscience will receive $34 per share in cash, which represents a premium of 16% compared to the firm's one-month average price per share starting Thursday.
"The combination of Meridian's product commercialization team with deep expertise in the regulated U.S. market, SDB's broad product portfolio and scale manufacturing expertise, and SJL's execution experience and partnership model will further position [Meridian] for long-term success," Steve Sukjung Lim, chairman and managing partner of SJL, a private equity investment manager, said in a statement.
SDB and SJL will fund the transaction through a combination of cash on hand and additional financing. They have formed a consortium to operate the acquired company as an independent entity following the completion of the transaction.
They anticipate that SDB will own approximately 60% and SJL will own approximately 40% of Meridian Bioscience, and Meridian's leadership team and headquarters are expected to remain in place.
Rothschild is the financial advisor and Jones Day and Keating Muething & Klekamp are serving as legal counsel to Meridian for the transaction. Piper Sandler is the financial advisor and Paul Hastings is the legal counsel to the SDB and SJL.
"In addition to delivering immediate and significant value to our shareholders, we believe the transaction will enhance our ability to serve customers as we navigate the decline in COVID-19 testing demand and develop new products with the benefit of SDB's industry expertise and complementary offerings," Meridian's CEO Jack Kenny said in a statement.
The transaction is expected to close in the fourth calendar quarter of 2022.
Separately, on Thursday, Meridian announced preliminary financial results for the third quarter of fiscal year 2022, saying its net revenues are expected to be $66 million to $69 million.
Diagnostics segment net revenues are expected to be $41 million to $43 million. Life Science segment net revenues are expected to be $25 million to $26 million, of which sales of immunological reagents would account for approximately 69% and molecular reagents would account for approximately 31%.
Full financial results for the third quarter of fiscal 2022 will be released before the market opens on August 5.
Meridian Bioscience shares were down less than 1% at $33.29 in Thursday morning trading on the Nasdaq.