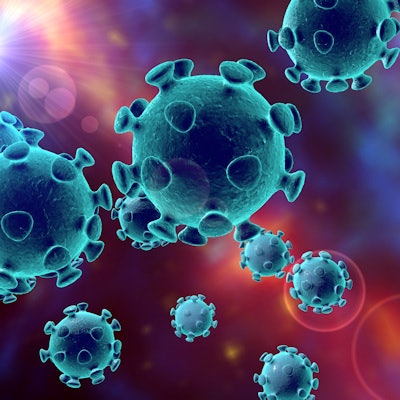 Roche's semiquantitative Elecsys Anti-SARS-CoV-2 S antibody test has received an emergency use authorization from the U.S. Food and Drug Administration (FDA).
The test looks for antibodies against the SARS-CoV-2 spike protein, which is the target of investigational vaccines for the novel coronavirus. The product runs on the company's cobas e analyzers. Results are available in numerical and qualitative formats.
LabCorp will be the first national laboratory in the U.S. to offer the new antibody test, Roche said.