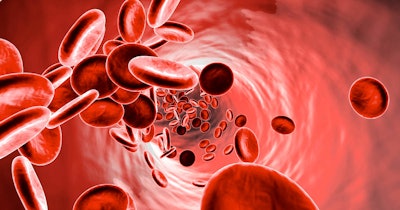 Pfizer has invested $25 million in CellCentric to fund development of a potential treatment for multiple myeloma and other cancers.
CellCentric, a biotech firm based in Cambridge, U.K., is developing an oral inhibitor of p300 and CBP, a pair of proteins implicated in the expression of genes that drive the development of cancer—notably, inhibition of the proteins affecting MYC and IRF4, oncogenes that are important to the progression of hematological cancers. Hitting the proteins also affects the expression of a receptor involved in late-stage prostate cancer.
Evidence of the roles p300 and CBP play in multiple cancers led CellCentric to generate chemical hits against the proteins, ultimately leading to the development of inobrodib. The small molecule is designed to target conserved bromodomain pockets of the proteins, thereby bypassing the problems associated with engaging the HAT catalytic active site. CellCentric thinks its chosen site provides the best balance of potency and selectivity.
Inobrodib showed low nanomolar efficacy in in vitro and in vivo preclinical models, leading CellCentric to move the candidate into the clinic. Phases I/IIA data suggest the molecule has a manageable safety and tolerability profile in relapsed or refractory multiple myeloma, with recipients of the candidate being free from the low white blood cell counts and nerve damage seen in patients on some other agents.
Pfizer is supporting further work with the candidate, investing $25 million and agreeing to help develop the asset through its biotech-focused Ignite R&D service. Astrid Ruefli-Brasse, vice president of tumor biology at Pfizer, discussed the decision to support the next phase of clinical trials.
"We look forward to sharing our capabilities and deep understanding of the science behind blood cancers to support the development of this program," Ruefli-Brasse said in a statement. "We believe CellCentric's pioneering work to develop a therapeutic that targets p300/CBP represents a potentially significant new treatment option for patients living with multiple myeloma."
CellCentric intends to share data from an expansion cohort of the phases I/IIA trial, which is studying the effect of inobrodib as a monotherapy and in combination with pomalidomide and dexamethasone, later this year. The partners plan to run more studies in multiple myeloma and other blood cancers next year. Inobrodib has fast-track designation from the U.S. Food and Drug Administration (FDA) in multiple myeloma.
"We look forward to making inobrodib available to a broader population of patients, particularly those who are underserved by existing therapies," Will West, CellCentric CEO and co-founder, said in a statement.