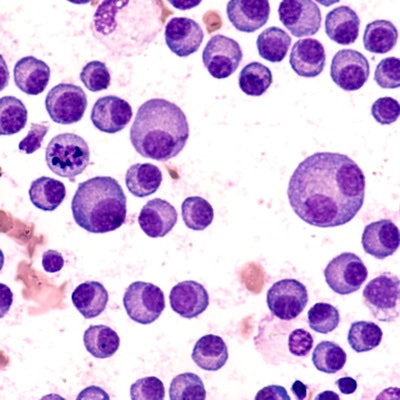 Menarini Silicon Biosystems has launched the CellSearch Circulating Multiple Myeloma Cells (CMMCs) Assay. The new assay will assist pharmaceutical companies, contract research organizations, clinicians, and research scientists working on multiple myeloma.
The new assay captures and enumerates CMMCs from peripheral blood. It has the potential to reduce bone marrow biopsies with a noninvasive method to monitor multiple myeloma evolution and study disease biology.
CMMCs are increased in the peripheral blood of multiple myeloma patients and in patients with two precursor diseases: monoclonal gammopathy of unknown significance (MGUS) and smoldering multiple myeloma (SMM). Because there is a high degree of correlation between Cellsearch CMMC counts and disease burden, the assay has the potential to offer a standardized method to monitor disease status in clinical trials, the firm said.