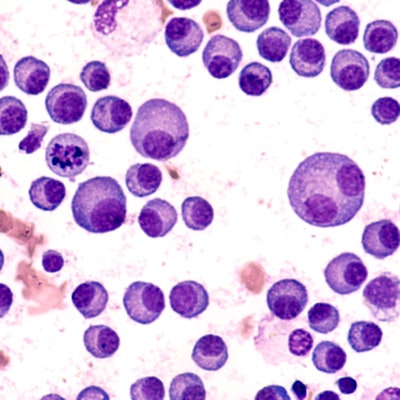 AbbVie is set to use Adaptive Biotechnologies' clonoSeq next-generation sequencing (NGS) test for measuring minimal residual disease (MRD) as a marker of treatment response across its trials of the B-cell lymphoma 2 inhibiting drug venetoclax (Venclexta) in multiple myeloma.
Venclexta is currently approved by the U.S. Food and Drug Administration (FDA) for use in treating patients with chronic lymphocytic leukemia or small lymphocytic lymphoma, and in older patients with newly diagnosed acute myeloid leukemia who can't tolerate intensive chemotherapy. It is being tested for a number of additional indications, including multiple myeloma.
The clonoSeq test identifies DNA sequences found in malignant cancer cells and can be used to gauge the effectiveness of pharmacotherapies and help assess the risk of relapse. It is cleared by the FDA for monitoring minimal residual disease in patients with multiple myeloma and acute lymphoblastic leukemia through DNA testing in bone marrow samples.
News of the partnership with AbbVie came during the American Society of Hematology (ASH) annual meeting, which is being held December 7-10 in Orlando, FL. At the meeting, Adaptive Biotechnologies is presenting data to support the use of NGS MRD testing of bone marrow and blood samples across various hematological malignancies, including multiple myeloma and chronic lymphocytic leukemia. The company is also presenting data for its immunoSeq test for evaluating immune response to new therapies.