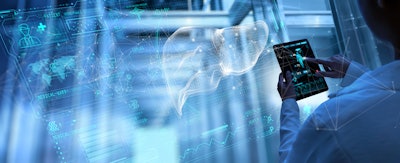 Delfi Diagnostics on Thursday announced that researchers will present data at The Liver Meeting 2022, the annual meeting of the American Association for the Study of Liver Disease, on its platform's ability to detect liver cancer.
Delfi is developing liquid biopsy tests for early detection based on altered genome-wide fragmentation profiles, also known as "fragmentomes," representing aberrant packaging of DNA in cancer cells.
By applying advanced machine-learning algorithms, these fragment patterns are detectable at a very low sequencing cost, the firm said.
At The Liver Meeting 2022 on November 7, researchers will present preliminary findings showing that the platform can distinguish patients with hepatocellular carcinoma (HCC) from individuals without cancer, even when they suffer from other comorbidities, Delfi added.