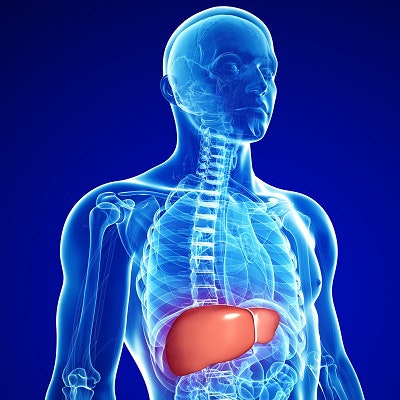 Helio Health's HelioLiver liquid biopsy test for hepatocellular carcinoma (HCC) showed superior performance over established HCC surveillance blood tests, according to an article published March 3 in Hepatology Communications.
In a prospective phase II study, HelioLiver demonstrated high specificity (91%) and high sensitivity (76%) in detecting early-stage (stage I and II) HCC. In addition, it significantly outperformed other clinically available detection tools such as serum alpha-fetoprotein (AFP) (57%), GALAD (gender, age, Lens culinaris agglutinin-reactive AFP, and des-gamma-carboxy prothrombin [DCP]) scores (65%), and ultrasound (47%) (Hepatology Communications, March 3, 2022).
"The HelioLiver test demonstrated a superior detection of hepatocellular carcinoma sensitivity for early-stage (American Joint Committee on Cancer I and II) HCC when compared with either AFP testing alone or the GALAD score," wrote coauthor Dr. Mindie Nguyen, a hepatologist at Stanford University Medical Center.
HCC is the most common form of liver cancer and the seventh most common cancer worldwide, yet it causes the second-highest number of cancer deaths, often due to late diagnosis.
The HelioLiver test is a next-generation sequencing platform developed by Helio to identify 77 methylation targets across 28 genes. These DNA markers work in combination with serum HCC proteins AFP, AFP-L3%, and DCP to enhance the multianalyte algorithm.
HelioLiver is currently undergoing evaluation as part of Helio's prospective biomarker study, Clinical Trial Multianalyte Blood Test, wherein the performance of the test will be compared to ultrasound using multiphasic magnetic resonance imaging as the standard of care for HCC diagnosis.