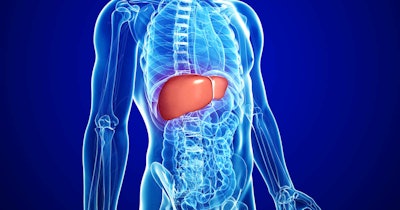 Laboratory for Advanced Medicine & Health Group (LAMH) has received approval for its liver cancer blood test in China.
The test is based on HelioLiver, a multianalyte blood test developed by LAMH's sister company Helio Genomics. LAMH adapted the test for the genetics of the Asia-Pacific population, resulting in a product that could help address a major healthcare challenge in China. An estimated 87 million people in China are living with hepatitis B and, as such, are at increased risk of liver cancer.
LAMH's test could make it easier to monitor patients for liver cancer and ensure the timely diagnosis and treatment of the disease. Early treatment is associated with better outcomes. In England, the four-year survival rate for stage 1 liver cancer is 45%, compared to 5% for people with stage 4 liver cancer.
Winning approval from China's National Medical Products Administration (NMPA) positions LAMH to sell a test that could enable the diagnosis of more people early in their disease progression. David Taggart, chief scientific officer of Helio Genomics, discussed the approval and its implications in a statement.
"Our team has worked tirelessly to develop a solution that combines our scientific expertise, cutting-edge technology, and a deep understanding of the genetic diversity in the Asia-Pacific region. We believe this approval will have a profound impact on patient outcomes by enabling the detection of liver cancers at an earlier stage, when curative treatment is more likely," Taggart said.
The HelioLiver test that forms the basis of the LAMH product evaluates cell-free DNA methylation patterns, serum protein markers, and demographic information to detect hepatocellular carcinoma, the most common form of liver cancer. The test is an alternative to ultrasound in liver cancer surveillance.
Chinese guidelines recommend that certain high-risk patient populations, including people with chronic hepatitis B infection, undergo ultrasonography and a blood test for a tumor marker, alpha-fetoprotein, (AFP) every six months.
A study found that HelioLiver is more sensitive, including in the detection of stages 1 and 2 cancers, than AFP. The study lacked an ultrasound arm, but HelioLiver has proved more sensitive based on a cross-trial comparison. In other studies, adding AFP testing to ultrasound, as is recommended in China, increased sensitivity; however, in a meta-analysis of patients with cirrhosis, the combination was less sensitive than HelioLiver for early cancers.
Having won NMPA approval, LAMH plans to work with medical institutions, healthcare providers, and other stakeholders in China to increase access to its test.