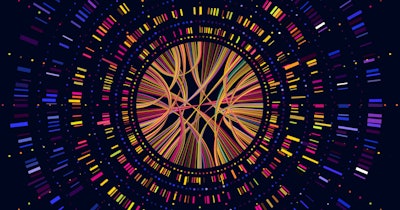 Precision oncology firm Burning Rock Biotech on Thursday announced that its genomic profiling test, OncoScreen Plus, was used in a phase III multiregional breast cancer clinical trial, alongside Foundation Medicine's FoundationOneCDx.
In the study, OncoScreen Plus was used to determine activating mutations in PIK3CA and AKT1 and inactivating alterations in PTEN genes for patients in the trial who were enrolled in China.
Results of the study were published in the New England Journal of Medicine on June 1.
The study, CAPItello-291, aimed to assess the safety and efficacy of capivasertib–fulvestrant combination therapy in a cohort of 708 advanced breast cancer patients with hormone receptor positive (HR+), human epidermal growth factor receptor 2 negative (HER2-) cancer whose disease had progressed during or after aromatase inhibitor therapy.
The study findings showed that capivasertib–fulvestrant combination therapy resulted in significantly longer progression-free survival than treatment with fulvestrant alone.
The study was funded by AstraZeneca and the National Cancer Institute.