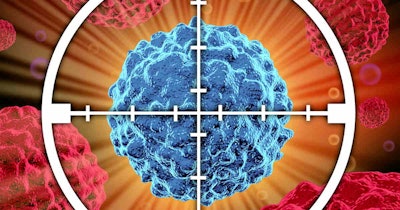 Sophia Genetics is collaborating with Memorial Sloan Kettering (MSK) Cancer Center and AstraZeneca to expand MSK's solid tumor and liquid biopsy genomic sequencing tests to a global scale, with the aim of by providing more inclusive access to cancer testing worldwide.
Through the collaboration, the three partners will create a decentralized network for cancer testing, including underserved regions with limited access to testing. The agreement allows Sophia, with support from AstraZeneca, to provide MSK's proprietary liquid biopsy and solid tumor cancer tests, MSK-ACCESS and MSK-IMPACT, to organizations via Sophia's decentralized, technology-agnostic DDM Platform.
Financial and other terms of the agreement have not been disclosed.
The first iterations of this program are expected to be available to healthcare institutions before the end of 2023, Sophia said in a statement. The collaboration will also result in benefits for future research in expanding and diversifying available genomic data.
"We believe that this collaboration will enable patients from around the world to better understand the genomic profile of their cancer. Expanding this to a global population generates a more diverse data set to help develop treatments that could benefit different and often underserved populations," Dr. Anaeze Offodile II, MPH, chief strategy officer at MSK, said in a statement.