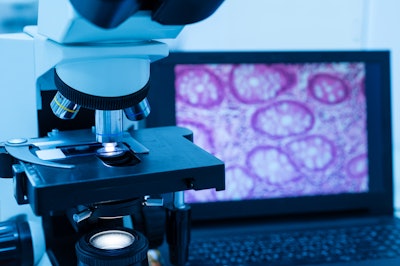 Digital pathology firm Gestalt Diagnostics on Sunday announced that its has obtained CE-IVD marking for the PathFlow viewer and automated workflow components of its PathFlow solution, enabling their use for primary diagnosis and in clinical, educational, and research settings.
The components are available for research use only unless they follow College of American Pathologist (CAP) guidelines for laboratory-developed tests, the firm added.
With the European regulatory certification in place for these key components, Gestalt's PathFlow can provide the support some healthcare facilities need to deploy digital pathology throughout their organizations, the firm said.
The PathFlow solution is a cloud-based digital pathology enterprise platform consisting of customizable professional, education, and research modules, Gestalt said.
PathFlow's viewer component lets pathologists access all of the information related to their case, study, or course, the company added.