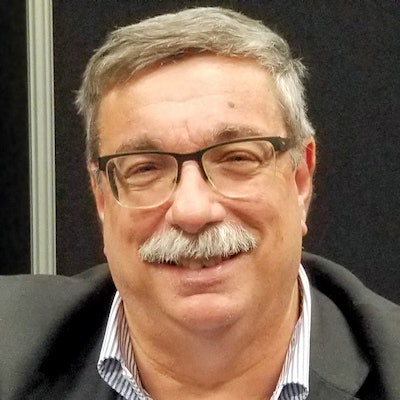 Compared to other areas of healthcare, pathology departments have a lot of catching up to do when it comes to the adoption of digital technology.
In radiology and cardiology, enterprise imaging systems (EIS), better known as PACS, have transformed the way studies are interpreted, stored, and shared. The same can be said for electronic medical record (EMR) systems that allow data to be mined and assist in patient diagnoses. Having access to all clinical data is especially crucial as artificial intelligence (AI) systems are starting to play a larger role in the radiology interpretation process. Yet digital pathology systems (DPS) seem to lag behind in terms of adoption.
Estimates vary for the size of the digital pathology systems market. The global market was valued at $500 million to $700 million in 2018. Considering the average DPS (dedicated archive) costs at least $400,000, this means the 20 or so companies vying for sales in this market space combined sold fewer than 200 systems in total worldwide. With a projected compound annual growth rate of 11% to 13%, sales of digital pathology systems aren't exactly setting the world on fire yet.
How can these systems gain wider adoption? The biggest barriers to date have been cost and the need to show a return on investment (ROI). These challenges are no different from what PACS had to deal with in its infancy. With nearly all facilities having severely limited available capital, the high cost of implementing any new clinical IT system, whether it's a DPS, PACS/EIS, EMR, or anything else, poses a challenge. Unless it's a replacement for a system that is well past its prime (typically seven years or longer) and has been in the budget for years, a new clinical system is often thought of being as out of reach for most facilities.
Time to plan
But pathology is in the process of going digital, and facilities need to ensure its integration. Most IT departments have had their resources cut in recent years, so implementing a full digital pathology system -- let alone supporting it -- requires significant planning. Thankfully, the requests for proposals and the vendor selection process can easily take a year or longer. This allows IT to get involved in the early stages of project planning for integrating pathology in an enterprise-wide IT strategy.
On top of the financial challenges, there are regulatory hurdles. Only a few DPS vendors have the requisite 510(k) clearance from the U.S. Food and Drug Administration (FDA) to allow use for primary diagnosis. Even more limiting is the fact that just a few vendors offer a DPS that works with an EIS and can meet the high demands for speed and workflow. Vendors must also offer solutions that show solid interoperability for vendor-neutral archives (VNAs).
Available capital for upgrades is extremely tight, so keeping a system like an EIS that has proved its value time and again is a priority. Even getting creative and funding a system from the operating budget using a price-per-click payment strategy known as software as a service (SaaS) requires that the system show an ROI within a defined period of time.
Justifying pathology purchase
With the full cost of a DPS high and the ROI nowhere near as easy to show as with PACS and EIS, those wanting a digital pathology system need to be creative. One of the ways to do this is to lower the cost of the DPS by leveraging the existing imaging infrastructures. Pairing this with "soft" yet very realizable ROI benefits strengthens the case for deployment.
With PACS, the benefits for radiologist and technologist workflow are significant. These show an ROI not just through space savings, retrieval time, film cost, etc., but also through full-time equivalent (FTE) reductions and increased technologist and radiologist productivity.
Any time a facility can save money on a system without sacrificing performance, that is a good thing, and enterprise imaging systems offer that advantage. The VNA part of an EIS can cost from $200,000 for an entry-level system to well over $1 million, and it can easily account for one-third or more of the total system cost. A large part of this cost is for the applications software, not the hardware. The beauty of system sharing is that once an existing system is in place, expanding the system just requires a software license upgrade and additional disk space. Both are relatively inexpensive.
Using shared resources would result in a fraction of the cost of implementing an EIS that is used for just one clinical system in a standalone environment. Beyond money, this saves on internal and external resources as well.
Of course, it's important to ensure that the network can handle the added traffic from the modality/scanners to the EIS. A 1-Gb local area network (LAN) is normally recommended to handle the large data volumes produced; however, most digital pathology systems support fast image streaming, which means that less than 10 Mb/sec speed is needed. Most hospitals have a 1-Gb LAN backbone, so carving out a VPN that is adequately sized should not pose a problem. Wide area networks (WANs) are increasing their bandwidth frequently as well, so that also should not be an issue.
Candidates for image sharing
Nearly all VNAs are used for radiology PACS. With about 5,200 facilities in the U.S. alone based on conservative estimates, this means just over 1,000 or so hospitals could easily be candidates for sharing a common archive. Usually these are larger facilities (> 300 beds) with multiple sites interconnected. They also make up about 30% of all sites in the U.S., with many facilities part of the more than 600 healthcare systems in the U.S. These are ideal candidates for image sharing with pathology. Sharing a VNA could save $200,000 or more of the cost of a digital pathology system. Servers in the enterprise imaging systems may also be shared.
Data storage affordability
Just as radiologists can access images in real-time, pathologists now can too.
Most pathology images are 0.5 GB to 1 GB in size each, after being compressed at the scanner, but megaslides or z-stack images can reach more than 10 GB. A complex case can easily reach more than 30 GB, which is nearly three times larger than a radiology imaging study.
Thankfully, data storage costs have dropped to the point where a gigabyte of data costs less than 2 cents. New solid-state drives continue to drop in price as well and provide a much more stable archive medium than existing spinning disks. This is crucial for long-term image life cycle management used in VNAs for both pathology and radiology.
Even though storage costs are low, digital pathology systems require every benefit that image life cycle management has to offer. These include the following:
Having a single storage architecture and single point of integration
Using storage tiers to reduce the overall cost of archiving data long-term
Making image and data viewing simpler
Reducing or eliminating future data migration costs
Sharing components of the EIS makes getting a new system more within reach financially, but you will still need to make the case for an investment based on the value for patient care and patient safety, which are paramount.
In part 2 of this series, I will review how a digital pathology system provides value in healthcare systems. Advantages include accessibility of complete information in electronic healthcare records, the ability to connect pathology findings with radiology findings, and the implementation of precision medicine approaches through AI.
Michael J. Cannavo is known throughout the radiology industry as the PACSman. After several decades as an independent PACS consultant, he worked as both a strategic accounts manager and solutions architect with two major PACS vendors. He has returned to consulting to help facilities integrate various clinical systems, in addition to performing PACS optimization services, system upgrade and proposal reviews, contract reviews, and other items.
The comments and observations expressed are those of the author and do not necessarily reflect the opinions of LabPulse.com or AuntMinnie.com.