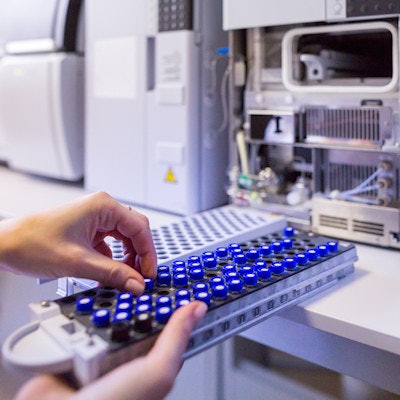 VIC Foundry said on Tuesday that it has received a $259,000 grant from the National Institutes of Health (NIH) as part of a collaboration with the University of Buffalo to develop an instrument for the ultrafast detection of protein biomarkers.
VIC Foundry will use the funds to develop a microwave microreactor for in-situ capture and digestion of target proteins, leveraging an acceleration effect of a unique microwave resonator on the binding and pyrolytic reaction rates, the company said.
The microreactor can be coupled to mass spectrometry for ultrafast, unambiguous detection of protein biomarkers, as well as therapeutics and drug targets, it added.
In diagnosis, risk stratification, and management of many life-threatening conditions such as myocardial infarction, fast and unambiguous detection of relevant protein biomarkers is crucial. However, the workflow of current approaches in mass spectrometry can be bottlenecked by the sample preparation process, VIC Foundry noted.
The firm said that its technology will streamline the workflow of mass spectrometry analysis of proteins, and free end users from laborious sample preparation.