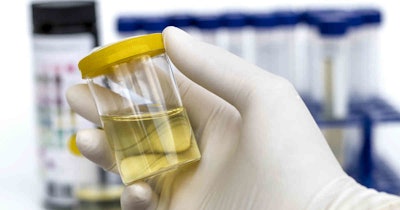 OraSure Technologies and nRichDX said on Monday that they are collaborating to validate and co-promote their products for researchers developing liquid biopsy assays using first-void urine samples.
First-void urine is enriched in biomarkers suitable for molecular analysis by people researching sexually-transmitted infections, human papillomavirus, and early stage cancers.
The Colli-Pee sample collection and preservation device, made by OraSure's subsidiary Novosanis, uses a proprietary reagent to enable the hygienic collection of a consistent, volumetric first-void urine sample and preserve cell-free nucleic acids, including cfDNA and cfRNA. Meanwhile, the Revolution Sample Prep System, developed by Irvine, CA-based nRichDX, is a semi-automated cfDNA sample prep system that processes up to 20 mL of urine in a single extraction.
Together, the urine collection device and cfDNA extraction platform offer a seamless workflow for large-scale studies requiring urine sample collection, preservation, handling, and extraction for downstream processing, the firms said.