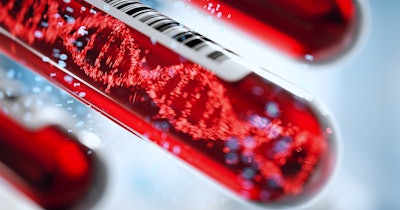 Diagnostic testing firm Karius and biotech firm eGenesis on Tuesday announced a partnership to develop infectious disease diagnostic tests for xenotransplantation, initially from pigs to primates and ultimately to humans.
Karius is a developer of liquid biopsy tests for infectious diseases, and eGenesis is developing human-compatible organs and cells for the treatment of organ failure.
Through the partnership, Karius will leverage its testing platform to enable the detection and quantification of pathogens with potential to occur in porcine organ donors. The firms said that they will develop Karius' expanded platform for the detection of microbial cell-free DNA to enable the surveillance and diagnosis of potential infection in both the porcine organ donor and recipient, pre- and post-transplant.
Both Karius and eGenesis will collaborate to develop an expanded testing platform, and they plan to complete the work early next year.
More than 100,000 people in the U.S. wait on the organ transplant list each year, and many more never get approved to be on the list. An estimated 6,000 patients will die each year before they receive an organ transplant. The field of xenotransplantation has evolved to meet growing demand for organ transplants, with companies working to genetically modify animal-derived organs for transplantation into humans. While great advancements have been made in recent years, infection is still a major threat, the firms noted.