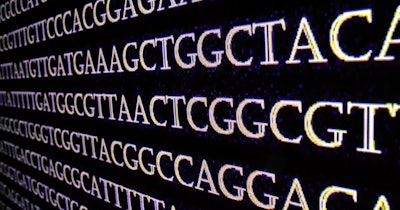 Stockholm, Sweden-based Devyser Diagnostics on Monday announced that it has inked a collaboration and distribution agreement that gives Thermo Fisher Scientific the exclusive rights to commercialize its post-transplant portfolio of next-generation sequencing (NGS) products in North America and Europe.
Devyser retains the rights to commercialize its post-transplant products in the U.S. through its own service laboratory and will continue to manufacture all products under the agreement.
Financial terms of the agreement were not disclosed.
"Through this strategic partnership, clinical labs, clinicians, and patients in the U.S., Canada, and Europe will have broad and fast access to Devyser's … NGS-based products for post-transplant monitoring," Fredrik Alpsten, CEO of Devyser, said in a statement.
Devyser's post-transplant products are pending in vitro diagnostic regulation (IVDR) certification for the European market.
Its transplant portfolio includes Devyser Chimerism for screening and follow-up of post stem-cell transplantation and the Devyser Accept cfDNA test for detection of donor derived cell-free DNA in blood samples from kidney-transplant patients. Additional products for post-transplant monitoring are under development at Devyser's R&D facility in Stockholm, the firm said.
The transplantation market is growing rapidly due to an increasing elderly population and higher incidence of welfare diseases, it noted.