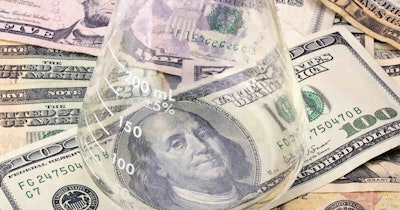 Menarini Silicon Biosystems said Thursday that the American Medical Association (AMA) has issued Current Procedural Terminology (CPT) Proprietary Laboratory Analyses (PLA) codes for two of its Cellsearch liquid biopsy tests, and it has received a preliminary pricing determination for the tests from the US Centers for Medicare and Medicaid Services (CMS).
The provision of the codes represents a step toward gaining access to Medicare and Medicaid reimbursement, the firm noted.
The new CPT PLA codes are Cellsearch Circulating Multiple Myeloma Cell (CMMC) assay - 0337U and Cellsearch HER2 Circulating Tumor Cell (CTC-HER2) assay - 0338U.
Both assays are laboratory developed tests (LDTs) regulated under and provided by Menarini from its clinical lab in Huntingdon Valley, PA.
The CELLSEARCH CMMC assay is intended to detect plasma cell disorders such as multiple myeloma and precursor conditions including monoclonal gammopathy of unknown significance and smoldering multiple myeloma. By capturing and enumerating CMMCs from peripheral blood, the assay has the potential to reduce bone marrow biopsies to monitor multiple myeloma disease progression and status, Menarini said.
The Cellsearch HER2 Circulating Tumor Cell (CTC-HER2) assay is intended to reduce the need for impractical or contraindicated tissue biopsy in patients with epithelial cell adhesion molecule-expressing tumors that often overexpress the human epidermal growth factor receptor (HER) 2 biomarker.
As part of the annual pricing process for CPT codes in the Medicare Clinical Laboratory Fee Schedule, CMS recently issued a preliminary determination to price both CPT PLA codes for Menarini's tests on a gapfill basis, Menarin. Gapfilling occurs when no comparable current test is available.