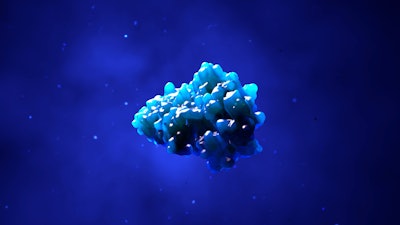 Health-management information provider SomaLogic on Thursday announced that researchers at the National Institutes of Health (NIH) have conducted a technical assessment of the 7K SomaScan Platform, which was published earlier this month in Scientific Reports.
The platform is designed to be applied across research and discovery, translational research, biopharmaceutical development, and clinical applications and can run approximately 7,000 protein measurements on a single 55-microliter plasma or serum sample, SomaLogic said.
According to company, researchers conducting the study found that the platform demonstrates strength in proteome coverage and sensitivity, and it provides consistently low variability.
The assessment involved performing proteomic profiling on 2,050 plasma samples across 22 plates from 102 human subjects. During the study, the researchers found that only seven of the 7,000 proteins on the SomaScan Platform signaled below their estimated limit of detection.
"Without missing values, relative concentrations measured in experimental samples in this study turned out to be significantly higher than background for almost the entire menu of our Somamers [Slow Offrate Modified Aptamers]," Steve Williams, CMO at SomaLogic, said in a statement.