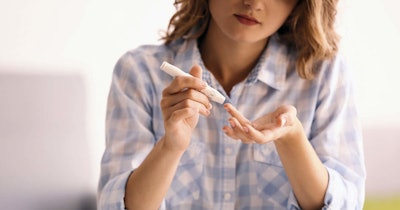 Imperial College London spin-out DnaNudge on Monday announced a strategic partnership with India-based biotech company Mylab Discovery Solutions to develop next-generation molecular diagnostic (MDx) tests for diabetic foot infections and other health conditions.
A developer of consumer genetics tests, DnaNudge said that the first product from the partnership is expected to be a diabetic foot ulcer detection kit to help clinicians rapidly identify bacteria involved in infections and optimally treat patients at the point of a clinical decision. The kit, expected to be available in India in the second quarter, has the potential to help reduce the risks of acute complications, limb amputation, and antimicrobial resistance, the firm said.
India has a diabetic population of 80 million; almost 25% of these patients are at risk of developing an infected foot ulcer -- one of the most common complications of diabetes mellitus -- leading to frequent hospitalizations and in some cases, lower limb amputation.
DnaNudge anticipates that its multiplex tests will enable health teams to identify the specific microbiological organisms responsible for each foot infection, providing antimicrobial resistance results in just over an hour. Under the terms of the partnership, DnaNudge and Mylab will also develop multiplex tests for other targeted conditions, harnessing the London-based company's lab-free polymerase chain reaction (PCR) testing platform technology, which includes a portable analyzer and highly multiplexed test cartridges.