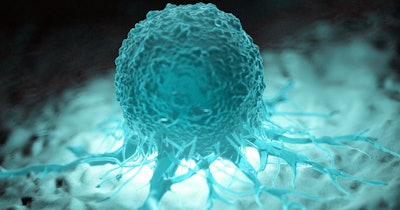 ProPhase Labs on Monday announced an upcoming presentation about the performance of its test to detect and quantify hallmarks of cancer development in the tissue of patients diagnosed with Barrett's esophagus.
The firm is developing the BE-Smart Esophageal Pre-Cancer Diagnostic Screening test for the early detection of esophageal cancer. It has already been tested by an independent test lab, mProbe, using more than 200 human samples and has shown an area under curve of greater than 99% in distinguishing highly impactful histologic classifications, ProPhase Labs said.
The upcoming presentation at the United States and Canadian Academy of Pathology (USCAP) meeting in New Orleans is scheduled for March 14 and entitled "Targeted Mass Spectrometry of Barrett's Esophagus Reveals High-Fidelity Combinatorial Molecular Correlates Along the Metaplasia-Dysplasia-Adenocarcinoma Spectrum." The senior author of the presentation is Mayo Clinic's Dr. Christopher Hartley, a board-certified pathologist and principal investigator in a research agreement with ProPhase Labs.
ProPhase said the ultimate goal of such presentations is to obtain a Current Procedural Terminology (CPT) code that would enable the commercialization and adoption of the test.
The company is seeking initial commercialization as a laboratory developed test (LDT) and research use only (RUO) test. Its adoption would allow healthcare providers to initiate potentially lifesaving early treatment processes, such as an ablation procedure to remove precancerous cells, and could also reduce the amount of unnecessary endoscopies, the firm said.