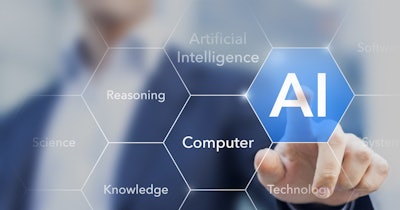 Seattle-based nonprofit Audere said Tuesday that it has received a $9.35 million grant from the Bill & Melinda Gates Foundation, a historical funder of the firm's project development, in addition to support from PATH (previously known as Program for Appropriate Technology in Health), FIND (also known as Foundation for Innovative New Diagnostics), the Aurum Institute, and other global health partners.
Audere said the funding supports the continued development of its flagship HealthPulse AI technology, designed to improve the accuracy of rapid diagnostic test (RDT) use and digitize RDT data for program reporting.
According to Audere's website, HealthPulse AI uses advanced machine learning and computer vision to improve rapid diagnostic test result interpretation, while automatically digitizing data for surveillance, program reporting, and test validation. The tool supports several use cases, including community-based surveillance, private-sector health delivery, and virtual care models for diagnostic testing and treatment, the company said.
The solution is available by a mobile app or by developers through an integration toolkit. Its suite of features can be used as a set of standalone tools or as an end-to-end integrated solution, including guided administration, digital capture, result decision support, connection to care, and patient-level data and insights, the firm said.
Access to timely and reliable surveillance data is one of the key pillars of effective management of infectious diseases such as malaria. Bill & Melinda Gates Foundation malaria program director Philip Welkhoff said he believes Audere's technology "will make an impact on malaria disease surveillance and quality case management as we progress toward eradication."