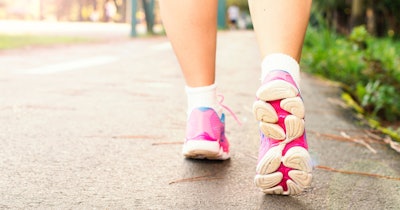 Quest Diagnostics on Friday announced the introduction of three fitness panels that will allow users to obtain a picture of their overall fitness through a variety of tests measuring endurance, nutrition, energy, hydration, hormones, and muscle and recovery status.
"These new tests specifically and conveniently deliver what athletes are asking for, fitness insights and guidance that will tangibly improve performance and help them reduce their vulnerability to injury," Richard Adams, vice president and general manager of CIT Franchise & Marketing at Quest, said in a statement.
The panels provide users with three testing profiles tailored to individual fitness intensity and goals, Quest said, with each profile featuring a Health Risk Assessment, Health Quotient Score, Associated Risk Factors, biometrics, and discussion with a doctor.
The Essentials Profile measures elements that improve fitness and mitigate risk, and evaluates how the body responds to fitness routines. The profile looks for markers of general health, which Quest describes as systems that support exercise training tolerance, such as liver function and measurement of immune cells. It also examines energy substrates, macro and micronutrients, hydration and electrolytes, endurance, and recovery.
The Nutrition Profile evaluates nutrition and identifies nutrient deficiencies, assessing macronutrient and micronutrient levels that serve as coenzymes in metabolic function, omega fatty acids, and hydration indicators, Quest said.
Finally, the Elite Profile optimizes performance, endurance, training, recovery, and nutrition. It evaluates red blood cells and nutrients that support red blood cell replenishment, and offers performance insights for susceptibility to overtraining or for tapering training.
This allows users to gain insight into anabolic and catabolic balance in the body, which is involved in recovery and adaptations, Quest said.
Such testing allows individuals to establish their fitness benchmark and find their competitive edge, Quest said. Results from the tests arrive seven to 14 days from sample extraction and are delivered electronically; results can then be printed out to discuss with a physician.
The three panels can be purchased online at questhealth.com and range from $269 to $559. Individuals can be reimbursed for the tests through health savings accounts (HAS) or flexible spending accounts (FSA).