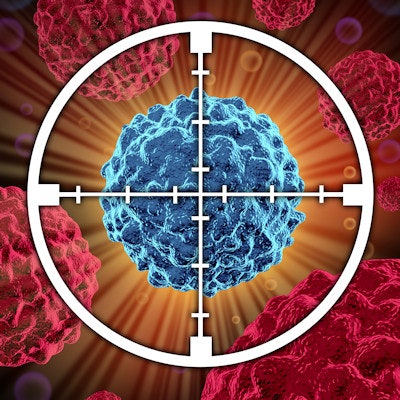 Bayer and NeoGenomics have introduced Test4TRK, a program that will provide free genomic cancer testing to patients living with advanced thyroid and colorectal cancers.
Under the program, genomic cancer testing for NTRK gene fusions will be available at no cost for patients with RAI-refractory (RAI-R) differentiated thyroid carcinoma and metastatic colorectal cancer (mCRC) with high microsatellite instability (MSI-H). More commonly found in these patients, NTRK fusions have been shown to drive tumor growth and may play a role in disease management, according to the companies.
Bayer said it will cover the full cost of the test regardless of the results, treatment decision, and patient's insurance coverage. All eligible patients who enroll and opt in to the program will receive an RNA-based next-generation sequencing (NGS) test. Those patients with an adequate tissue sample will also be given a pan-tropomyosin receptor kinase (pan-TRK) immunohistochemistry (IHC) test.
The company developed the program in collaboration with patient organizations Thyroid Cancer Survivors' Association and Fight CRC, as well as Dr. Marcia Brose, PhD, of the University of Pennsylvania.