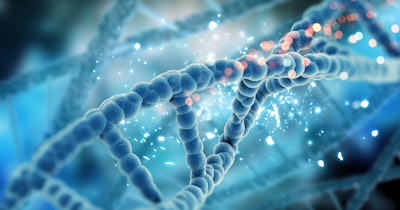 Exact Sciences has partnered with Watchmaker Genomics to develop and commercialize technology for analyzing DNA methylation.
Methylation is an epigenetic process that changes the activity of a segment of DNA without altering its sequence through the addition of methyl groups to a nucleic acid. The process regulates the expression of genes and has emerged as a way for researchers to see the status of healthy and diseased tissue. Exact Sciences' colorectal cancer screening test, Cologuard, detects biomarkers of DNA methylation.
Wisconsin-based Exact Sciences increased its DNA methylation analysis capabilities in 2020 by acquiring Base Genomics for $410 million. The takeover gave the diagnostic company control of a differentiated approach to DNA methylation that it viewed as complementary to its existing capabilities.
Exact Sciences has now allied with Watchmaker to improve ten-eleven translocation-assisted pyridine borane sequencing (TAPS), the technology developed by Base Genomics. Exact Sciences has identified Watchmaker's expertise in engineering DNA-modifying enzymes as a way to further improve TAPS chemistry, with the aim of positioning TAPS for use in applications such as cancer screening and minimal residual disease testing.
"This agreement is a great fit with Watchmaker's core competencies in next-generation sequencing and genomics applications," Brian Kudlow, PhD, chief scientific officer at Watchmaker, said in a statement. "It aligns with our belief that multimodal genomic and epigenomic assays represent the frontier of numerous liquid biopsy applications, including early cancer detection."
The deal gives Watchmaker the right to develop and commercialize the TAPS technology under its own brand. The newly minted partners have also formed a long-term supply agreement, under which Exact Sciences will source sequencing reagents and enzymes from Watchmaker. According to Watchmaker, the supplies could enhance the performance of Exact Sciences' tests while reducing associated costs.