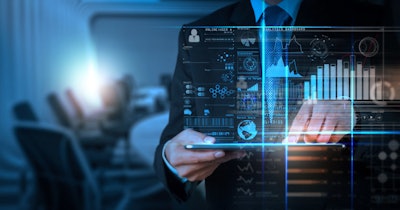 Following the close of business on Tuesday, CareDx reported a 13% year-over-year decrease in second-quarter revenue.
CareDx finished the quarter ending June 30 with approximately $70.3 million in total revenues, beating analysts' predicted estimate of approximately $61.8 million. Second-quarter revenues for 2022 were $80.6 million.
The company expects full-year 2023 revenues to be in the range of $240 million to $260 million.
Additionally, CareDx's net loss for the quarter was approximately $24.9 million, or $0.46 per share, compared to a net loss of $21.7 million, or $0.41 per share, in 2022's second quarter. Non-GAAP loss per share was $.18 per share for the quarter, beating analysts' estimate of a loss per share of $0.31.
The firm's R&D spending fell approximately 11% to $20.3 million from $22.6 million in Q2 of 2022, while its SG&A expenses fell 2% to approximately $51 million from $52.2 million in Q2 of 2022.
The bulk of revenue for the quarter came from testing services at $53.4 million, compared with $67.1 million in Q2 of 2022. This amount includes approximately $7.8 million from AlloSure Kidney Medicare tests that had not been submitted to insurers for reimbursement during the first quarter of 2023.
The company attributed the roughly 17% year-over-year fall in total AlloSure and AlloMap patient results to approximately 37,500 largely to the effect that Medicare Billing Article revisions had on AlloSure Kidney test volume.
CareDx ended the quarter with approximately $87.8 million in cash and cash equivalents, as well as $194.9 million in marketable securities.