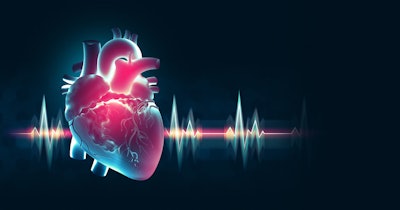 CareDx has secured Medicare reimbursement for its heart transplant surveillance testing service.
The testing service, branded HeartCare, features AlloMap Heart and AlloSure Heart, both of which have individual Medicare coverage. AlloMap Heart profiles gene expression to assess immune quiescence, a state of low baseline immune activation. AlloSure Heart detects graft injury and rejection by measuring the amount of donor-derived cell-free DNA in the blood.
Jeffrey Teuteberg, professor of medicine at Stanford University, discussed the importance of the two tests and Medicare coverage in CareDx's statement about the positive reimbursement decision.
"Medicare's coverage of HeartCare reflects the growing scientific evidence supporting its use for routine graft surveillance in lieu of a biopsy," Teuteberg said. "We have witnessed a significant reduction in the need for endomyocardial biopsies in our clinical practice by incorporating paired testing with AlloMap and AlloSure, which provides complementary information about allograft health."
CareDx has linked the use of HeartCare to a reduction in biopsies compared to the use of AlloMap alone without affecting outcomes. The company showed that 99.5% of biopsies were deferred when both tests were negative.
The coverage decision follows a period in which reimbursement has become a problem for CareDx. In March, the company responded to the release of a Billing Article related to MolDX molecular testing for solid organ allograft rejection that covered AlloSure and AlloMap.
Talking in May, CareDx CEO Reg Seeto said that addressing the changes will "require significant management time and the reallocation of organizational resources." CareDx adapted its 2023 plan to become "largely focused on the operational implementation of the requirements of the billing articles," Seeto said.