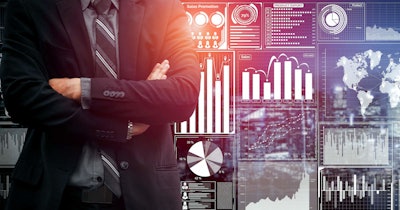 Quanterix on Monday announced fourth-quarter revenues of $25.8 million, a decline of 15% compared with $30.3 million in Q4 2021 but in line with Wall Street analysts' expectations.
For the quarter ended December 31, the Billerica, MA-based firm reported product revenue of $16.7 million, down 29% year-over-year from $23.5 million; service and other revenue of $8.8 million, up 54% year-over-year from $5.7 million; collaboration revenue of $170,000, up slightly year-over-year from $162,000; and grant revenue of $213,000, down 78% year-over-year from $975,000.
Quanterix noted that it initiated a strategic business realignment last August to maximize access to current and future Simoa technology. As part of the realignment, it established an assay redevelopment program with the goal of improving its capability to manufacture high-quality assays at scale.
"Our Simoa technology continues to be on the forefront of research, testing, [and] therapeutic trials, and has been an integral part of recent advances in Alzheimer's disease," Masoud Toloue, president and CEO of Quanterix, said in a statement.
Q4 net loss narrowed to $18.6 million, or a loss of $.50 per share, from $20.1 million, or a loss of $.55 per share, in the prior-year quarter.
For full-year 2022, total revenue was $105.5 million, a decline of 5% compared with $110.6 million in 2021, which included $5.2 million in National Institutes of Health (NIH) Rapid Acceleration of Diagnostics (RADx) grant money. Full-year 2022 revenue matched analysts' average estimate.
Among the business highlights for 2022, Quanterix noted that in the first quarter it announced agreements with Eli Lilly to advance Alzheimer's disease diagnosis and treatment. The agreements provide Quanterix with access to Lilly's P-tau217 antibody technology to create pathways for plasma-based biomarkers for use in Alzheimer's disease. The agreements also establish a framework for future collaboration and support the development of Quanterix tests to advance diagnosing and treating diseases.
Additionally in Q2 2022, the company received funding from the Alzheimer's Drug Discovery Foundation to accelerate Alzheimer's disease diagnostic plasma test development.
Quanterix is participating in the prospective validation BioHermes trial with the Global Alzheimer's Platform Foundation. The trial is expected to support a regulatory filing with the U.S. Food and Drug Administration (FDA) for clearance of the company's P-tau181 test. The 17 U.S.-site study, including 1,000 early Alzheimer's patients, closed in November, and Quanterix expects to complete data analysis in Q2.
At the end of Q4, the company had cash and cash equivalents of $338.7 million.
Its shares rose 4% to $12.60 in Monday morning trading on the Nasdaq.